The Department's undergraduate programme covers to a large extent the student requirements for scientific knowledge and professional preparation in the disciplines it teaches. The Programme aims at knowledge acquisition from a diverse range of subjects from the social sciences and the humanities. read more
Undergraduate announcements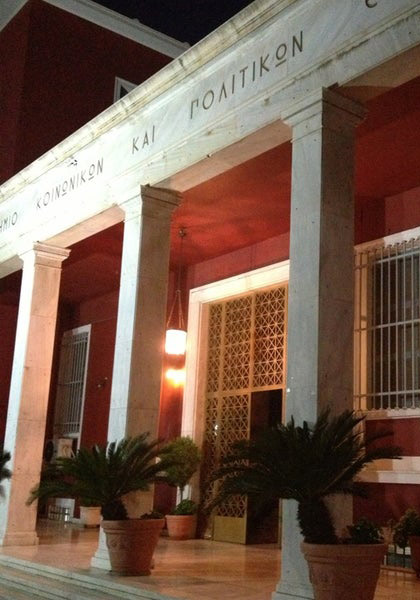 The Programme also aims at the acquisition of skills useful for the successful professional development of its graduates, including skills required by Industry 4.0.

During the first two years of studies, all students follow a common programme. The programme differs after the completion of the first two years: from the third year of studies, students can choose one of the three Tracks (degree pathways), as well as the corresponding Labs.

Students also have the possibility of enriching their programme of studies with courses offered by other Departments of Panteion, forming in a way a profile that best suits their academic and vocational aspirations. In addition, six courses of the programme are offered in English, something that provides students with the opportunity to familiarise themselves with specialised terminology in English. These courses are also offered to incoming students on an Erasmus programme.